Doughnuts Balls are such a delicious treat food.
These simple doughnut balls are fried until golden brown then rolled in sugar. A perfect little bite and so much easier than making regular doughnuts.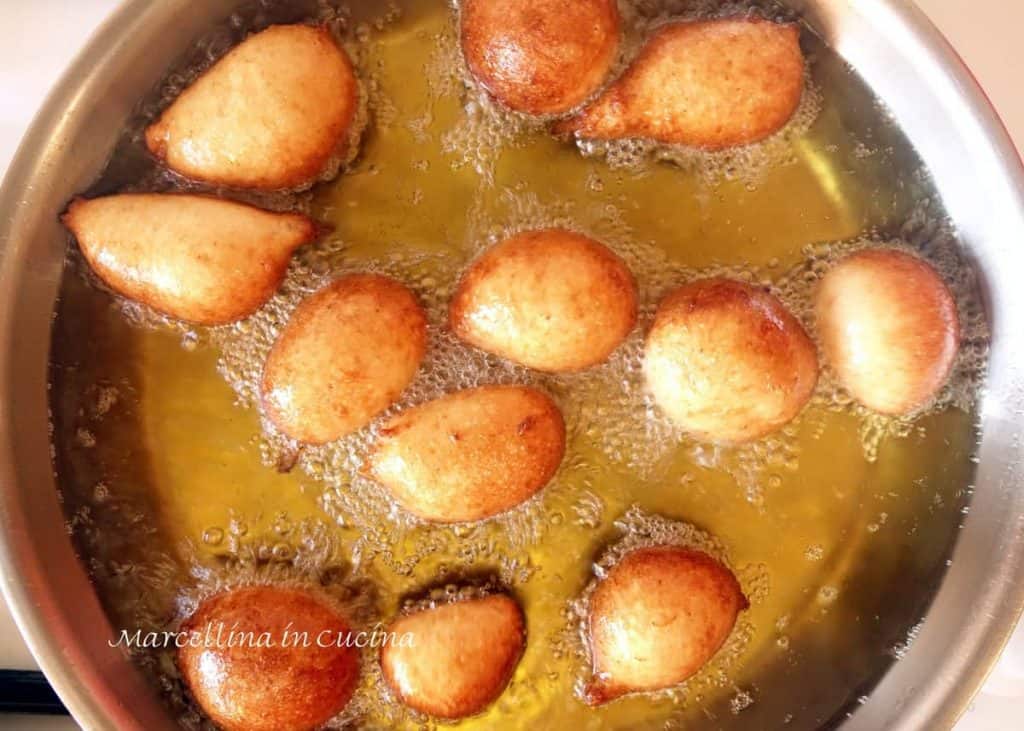 I really don't think you can beat the traditional doughnut from the doughnut van – coated in cinnamon sugar and eaten warm from a paper bag. Actually I just had one on the weekend at our annual town festival. Mums and dads were fundraising for a local high school, selling hot doughnuts for 50 cents each. A bargain!
I know there are plenty of options of gourmet doughnuts from the many franchises though not in our regional area in North Queensland. In fact, on the flights from the capital city of Brisbane, many cradle boxes of fancy doughnuts as gifts for family and friends.
These Doughnut Balls.
This recipe is nothing like those doughnuts. In almost every country on earth, cooks and bakers fried dough and it quickly became that region's doughnut. These started off as Nigerian puff puff, a recipe from Greg Patent's book A Baker's Odyssey, but I have it from a reliable source (a Nigerian priest who sampled these) that traditionally Puff Puff are not coated in sugar but the doughnut itself was a hit. Everyone who tried them, said their grandmother or nonna made the same type of doughnut. They all had warm, fuzzy feelings about THEIR doughnuts.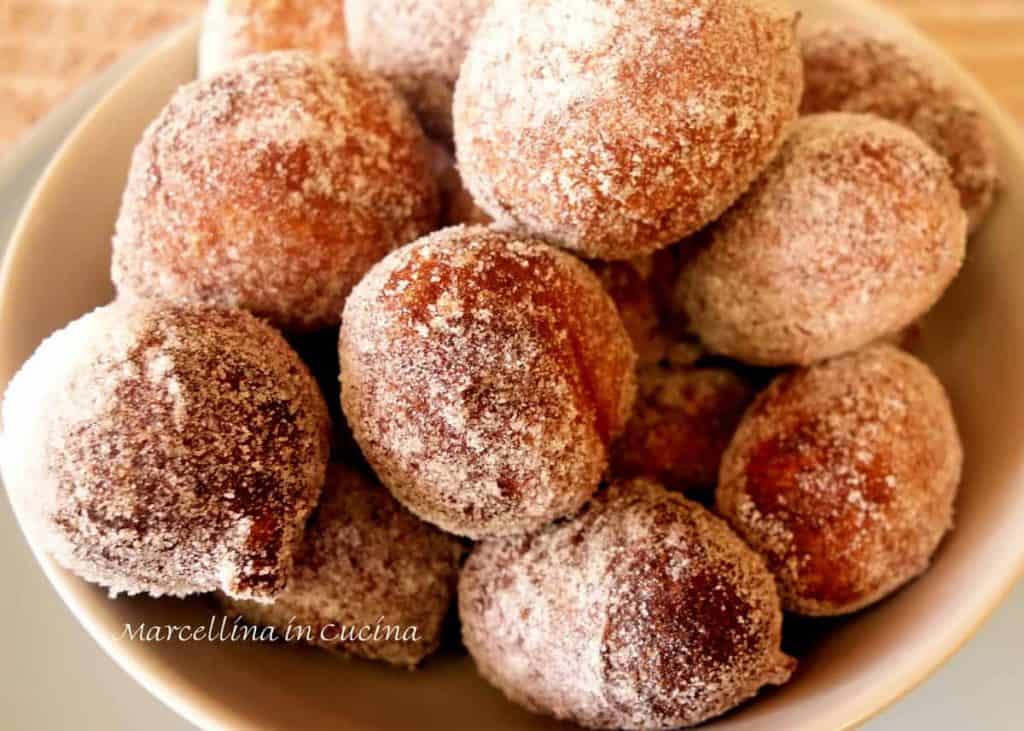 This not the first time doughnut have made as appearance here on Marcellina in Cucina. There were these Dutch ones and these traditional ones with a hole in the middle. So then, what makes each doughnut different? Is it a bit of spice? Is it how it is shaped? What's your favourite doughnut?
Simple Doughnut balls
These simple doughnut balls are fried until golden brown then rolled in sugar. A perfect little bite and so much easier than making regular doughnuts.
NB: Nutritional information does NOT include quantity of oil used. This will vary slightly. Please use your own judgement.
Cuisine:
American, Australian,
Ingredients
3

cups

plain flour

2 1/4

teaspoons

active dry yeast

1/3

cup

sugar

1/2

teaspoon

salt

1/2

teaspoon

freshly grated nutmeg

1 - 1 1/2

cups

warm water

vegetable oil for frying

granulated sugar for coating
Instructions
To make the dough
In a bowl mix together flour, yeast, sugar, salt and nutmeg. Stir in one cup of warm water. This should be a wet dough so you may need to add more water. Beat with a wooden spoon for 5 minutes. Cover with plastic wrap and allow to rise for 1 1/2 hours or until bubbly and well risen.
To fry
Heat oil in a deep frypan (or deepfryer). Heat to 180C/360F. Line a baking tray with paper towels. Place sugar for coating in a shallow bowl. Use two teaspoons to form balls and carefully place in the hot oil. Cook for 5 to 7 minutes or until well browned and cooked through. Watch the doughnuts carefully so that they don't burn. Remove from oil and drain on paper towels before tossing through sugar. Best eaten fresh.
Nutrition Facts
Simple Doughnut balls
Amount Per Serving
Calories 38
% Daily Value*
Sodium 26mg1%
Potassium 14mg0%
Carbohydrates 8g3%
Protein 1g2%
Calcium 1mg0%
Iron 0.4mg2%
* Percent Daily Values are based on a 2000 calorie diet.